Shop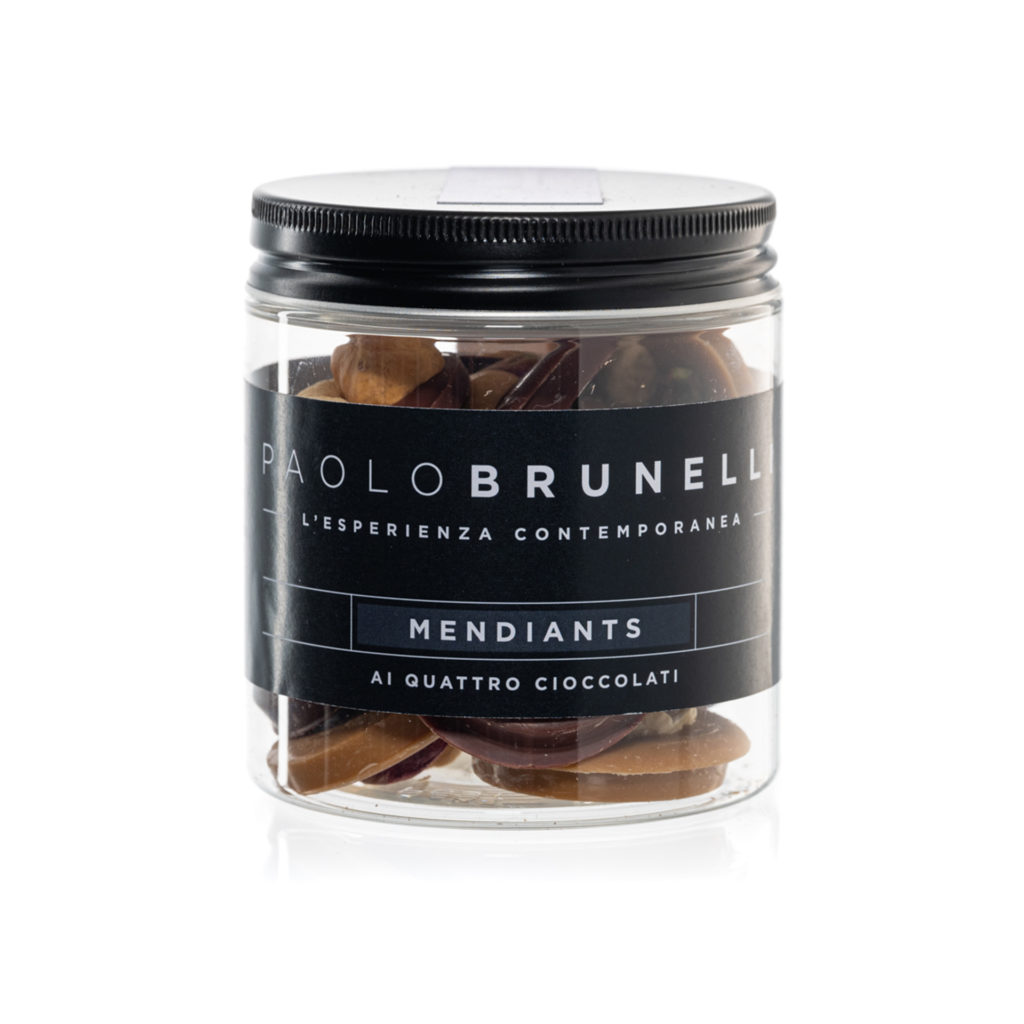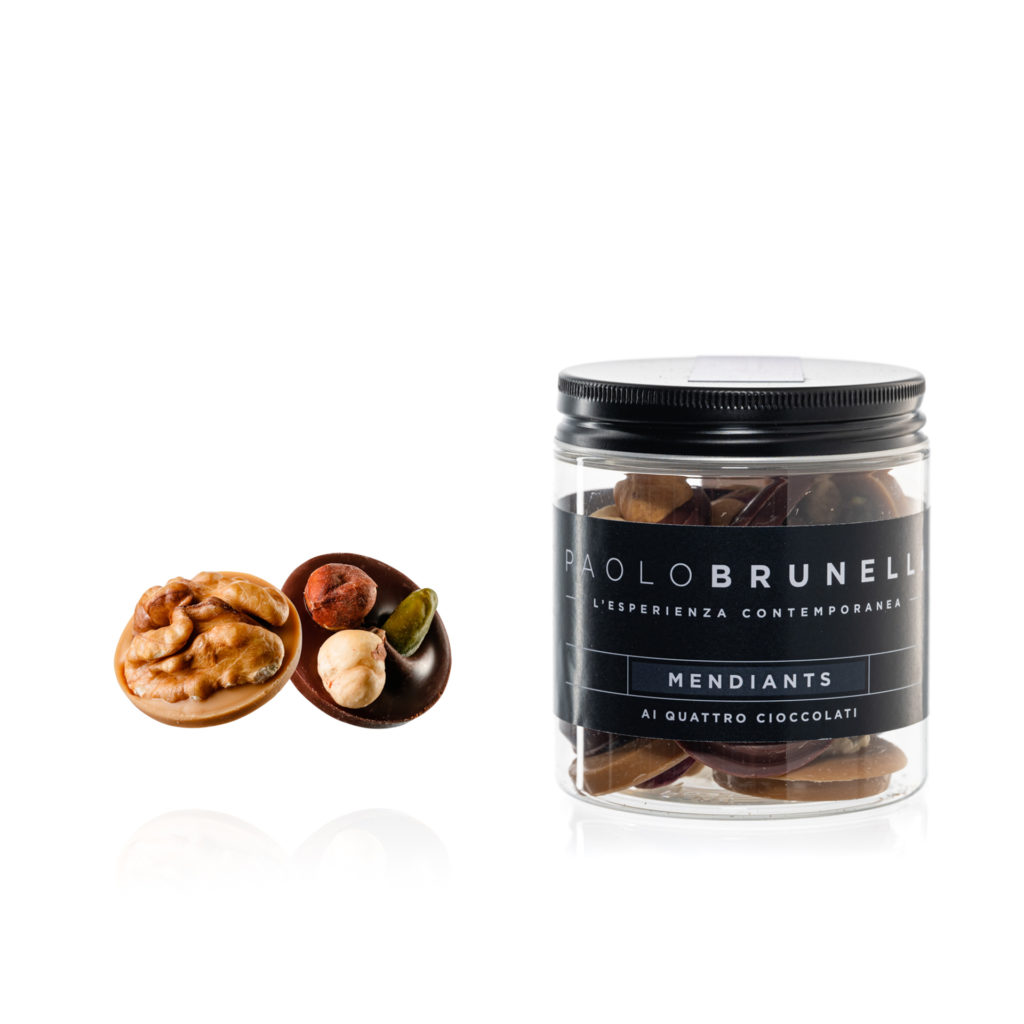 Mendiants
MENDIANTS WITH THE FOUR CHOCOLATES 120 g
They are buttons of various types of chocolate enriched with different types of nuts. The fruits originally indicated the four beggars of the Provençal Christmas, whose color evoked the dress of the four main begging orders: the raisins for the Augustins, the hazelnuts for the Carmelites, the dried figs for the Franciscans and the almonds for the Dominicans.
Price VAT included
Transportation not included
---
Product details
Ingredients
White chocolate (minimum 33% cocoa butter), white chocolate (minimum 32% cocoa butter), milk chocolate (minimum 38% cocoa), dark chocolate (minimum 62% cocoa). Chocolate (cocoa butter, cocoa paste, whole milk powder, butter, sugar, emulsifier, soy lecithin, natural vanilla extract), nuts, pecans, macadamia nuts, hazelnuts, pistachios, cashews, cocoa beans.
Conservation
Store in a clean place, away from light, cool and dry 13 ° -18 ° C. Maximum humidity 60%. Operating temperature 18° - 22° C.
Expiration
180 days (follow expiration date on the package)
Nutritional values for 100g:
Energy 2,533 KJ / 609 Kcal
Fat 45.49 g of which saturated fat 20.37 g
Carbohydrates 40.03 g of which sugars 26.51 g
Proteins 9.95 g
Salt 0.03 g
Allergens
Milk and its derivatives




Soy and soy based products




Nuts