Shop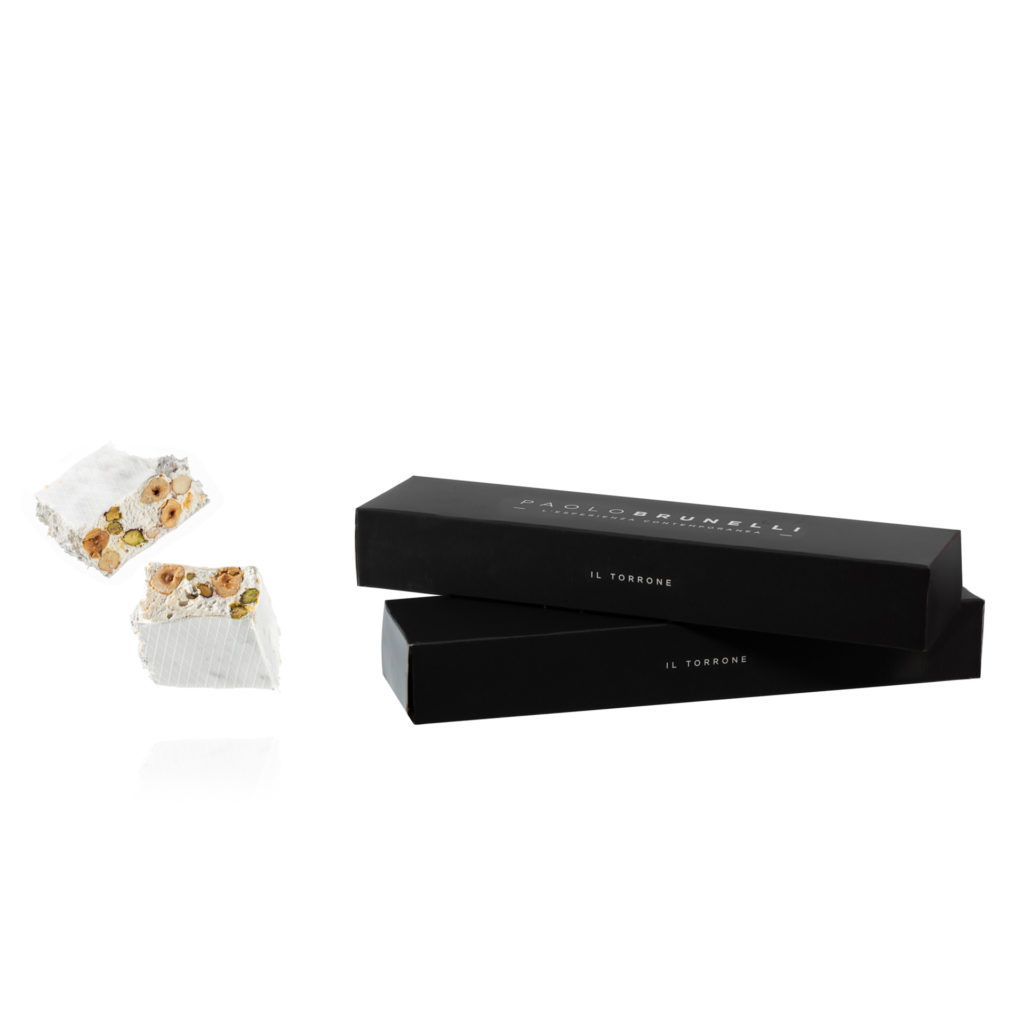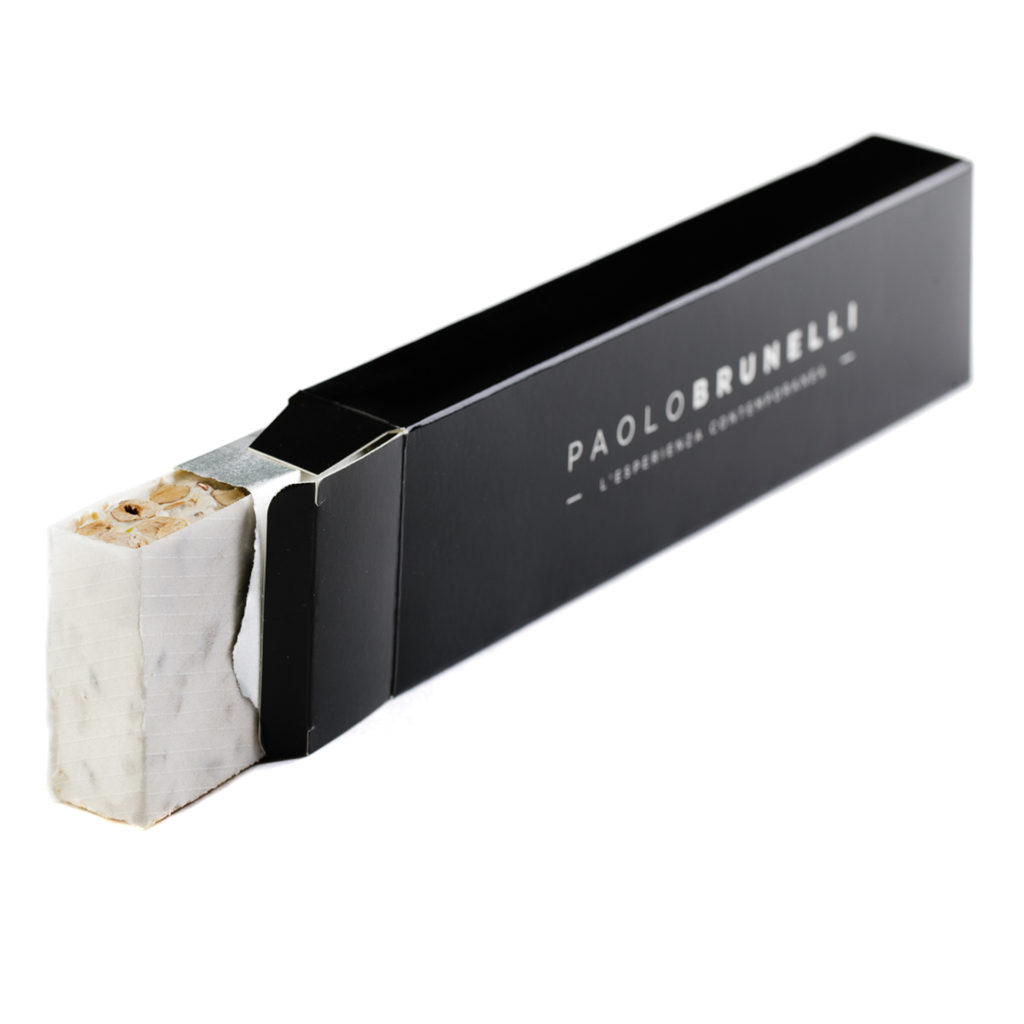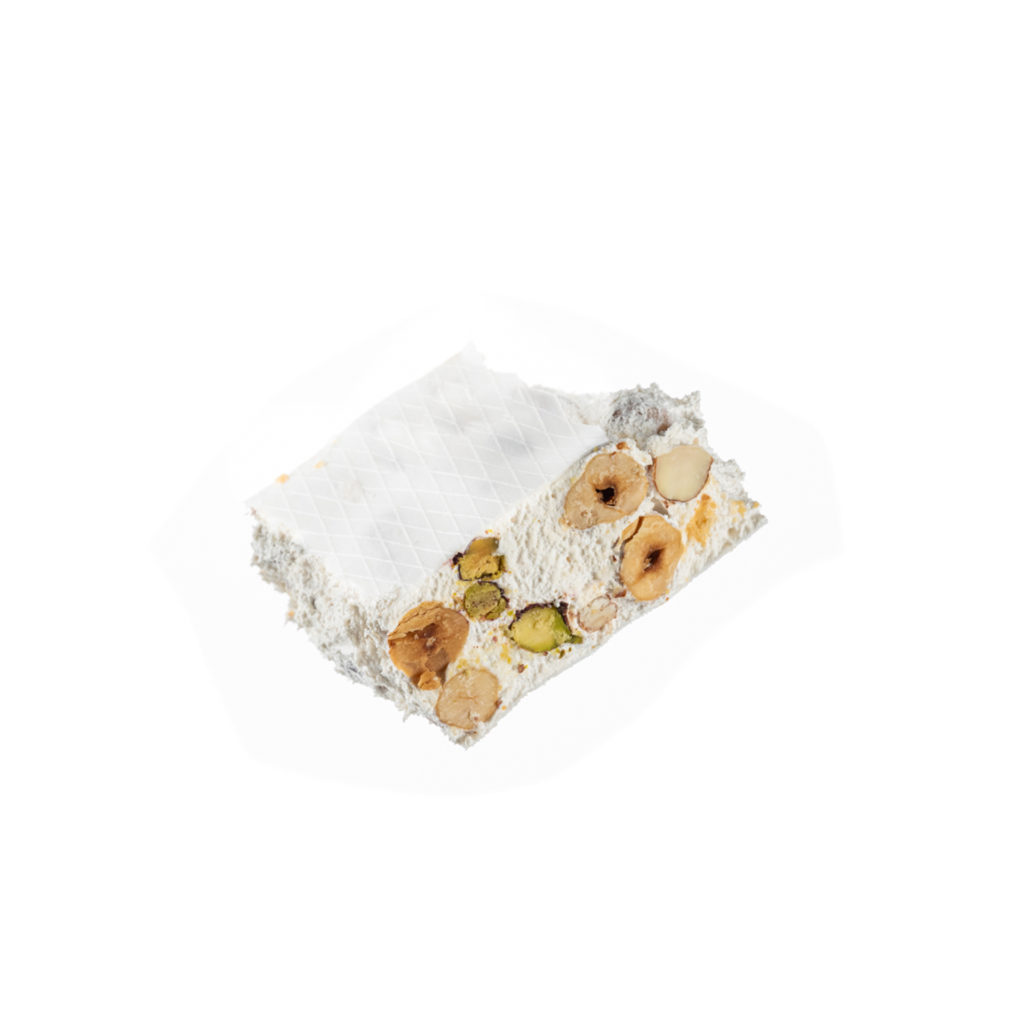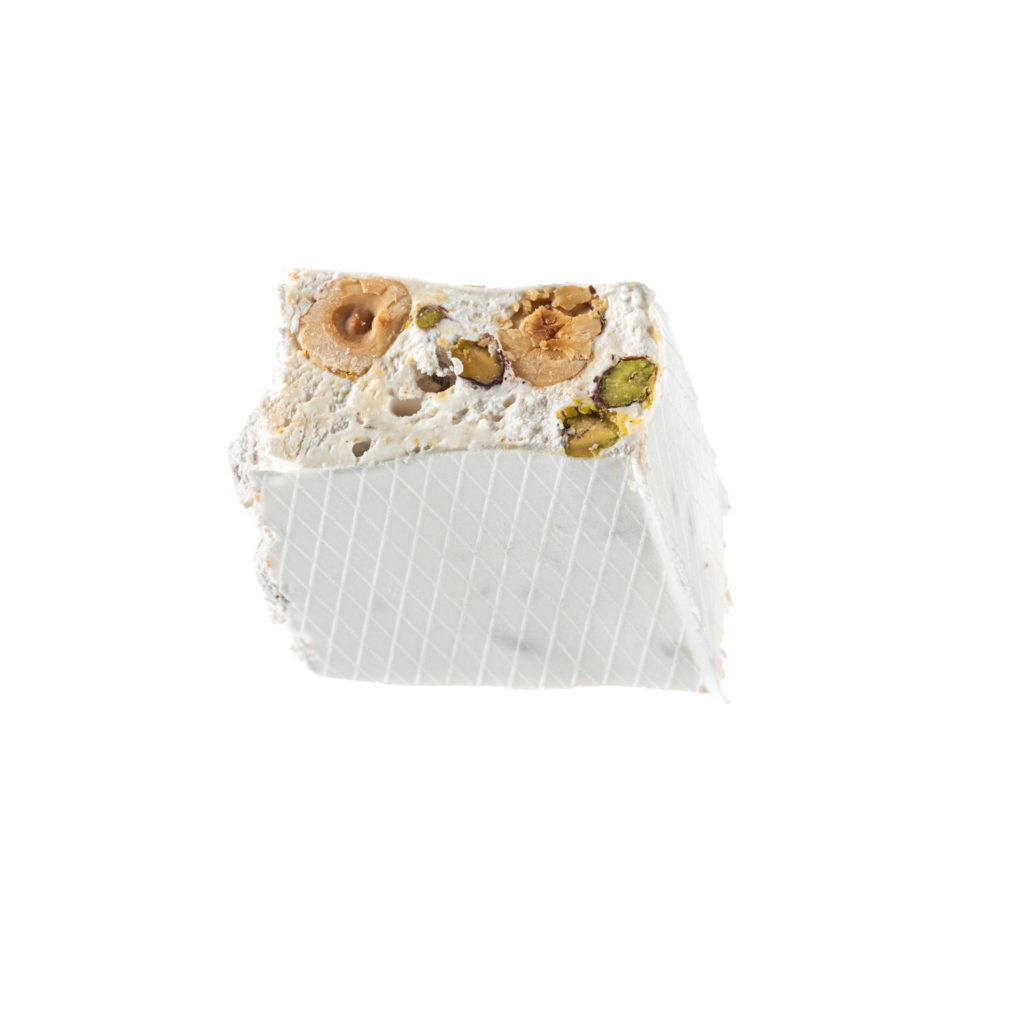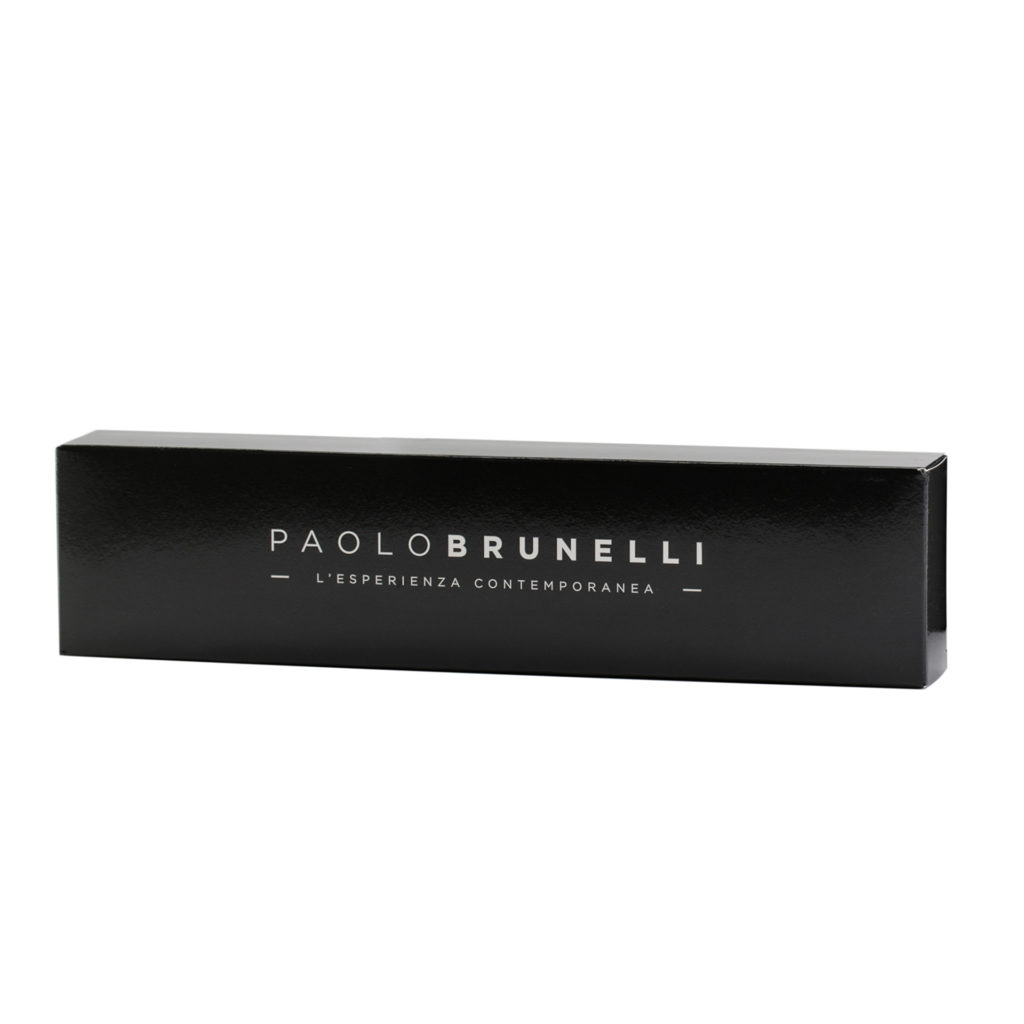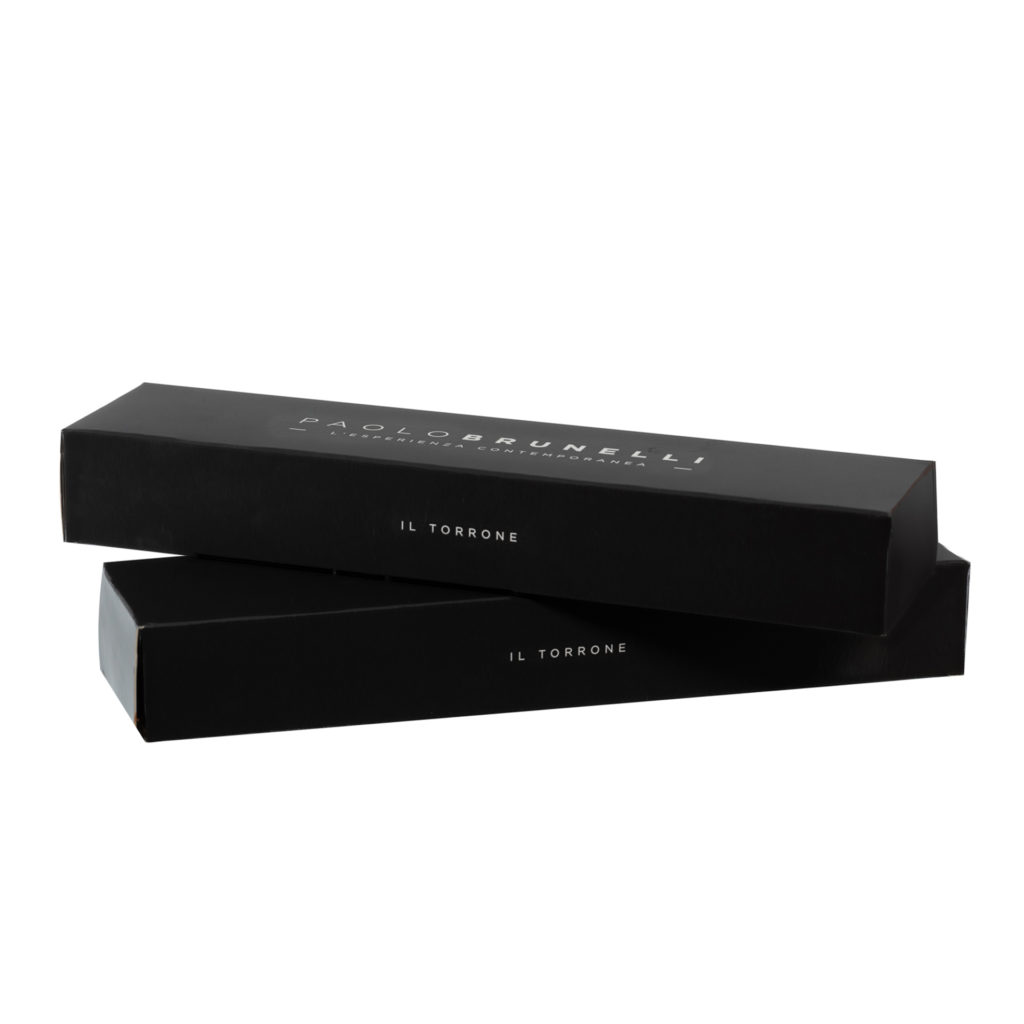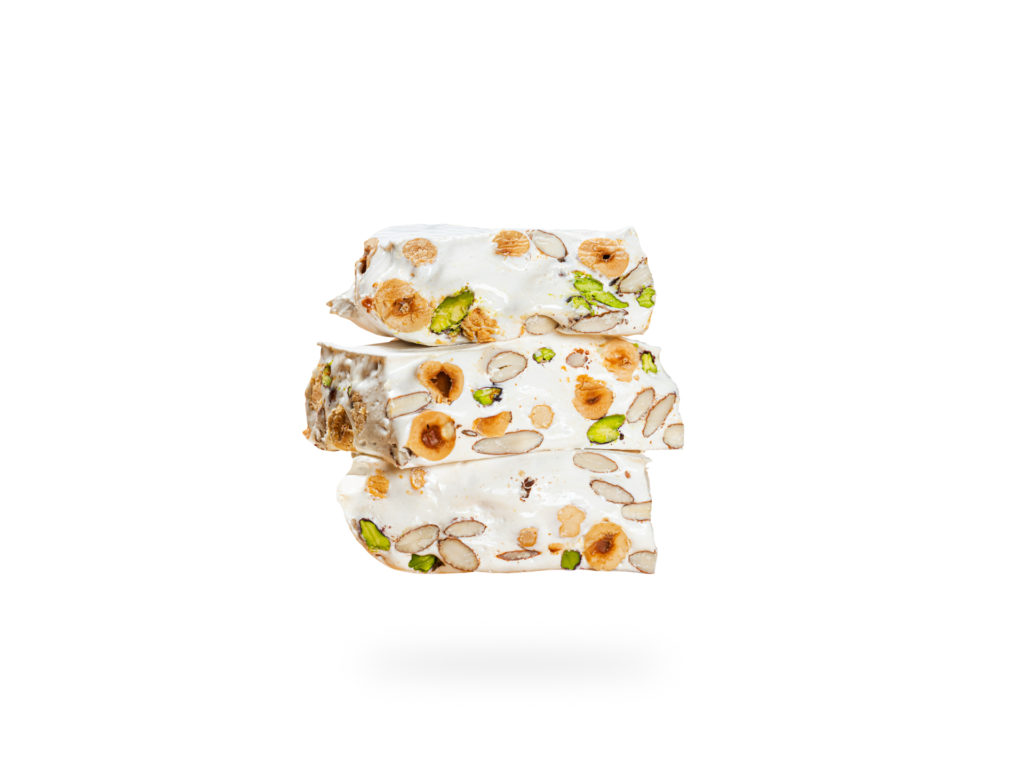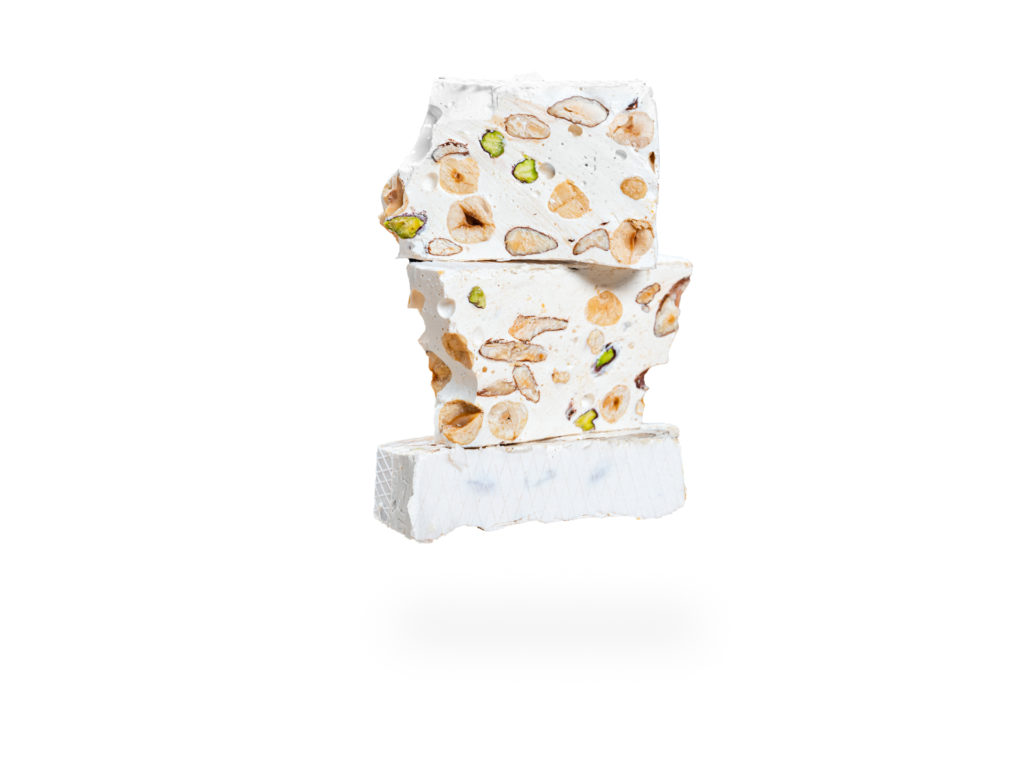 White Torrone
SOFT WHITE TORRONE OF AGUGLIANO
Soft white nougat is now a tradition for Paolo Brunelli. It is handcrafted with highly selected raw materials every year. The production of this product starts at the end of November and ends on December 31st. Its optimal appearance is guaranteed up to 30 days from its realization.
Price VAT included
Transportation not included
Add to cart
---
Product details
Ingredients
Caster / granulated sugar, whole toasted Cravanzana hazelnuts, Marche acacia honey, whole toasted Sicilian almonds, whole Bronte pistachios (Slow Food presidia), egg white, glucose syrup, wafer.
Conservation
Store in a clean place, away from light, cool and dry 13 ° -18 ° C. Maximum humidity 60%. Operating temperature 18 ° -22 ° C.
Expiration
30 days (follow expiration date on the package)
Nutritional values for 100g:
Energy 1,886 KJ / 446 Kcal
Fat 24.75 g of which fats 1.87 g
Carbohydrates 47.41 g of which sugars 43.00 g
Proteins 7.44 g
Salt 0.02 g
Allergens
Soy and soy based products




Nuts




Eggs